STOP PACKAGE THEFT
As home delivery increases, especially during the holidays, so does package theft. This is creating a lucrative new industry among thieves: porch piracy. To help stop porch pirates in their tracks before this holiday season, Blink is declaring November to be Package Theft Awareness Month. Join us and help end this growing problem.
Blink commissioned a survey of 10,353 US online consumers to find out the proportion of people who have had a package stolen. We asked them the simple question. Have you had a package stolen?
The survey revealed that, on a per-capita basis, rural areas had a higher rate of packages stolen per the population, and the states with the highest rate of package theft were North Dakota (26.2 times more likely), Vermont (16.43 times more likely), Arkansas (8.28 times more likely) and New Mexico (5.8 times more likely). North Dakota residents have a higher likelihood of falling victim to package theft than Californians!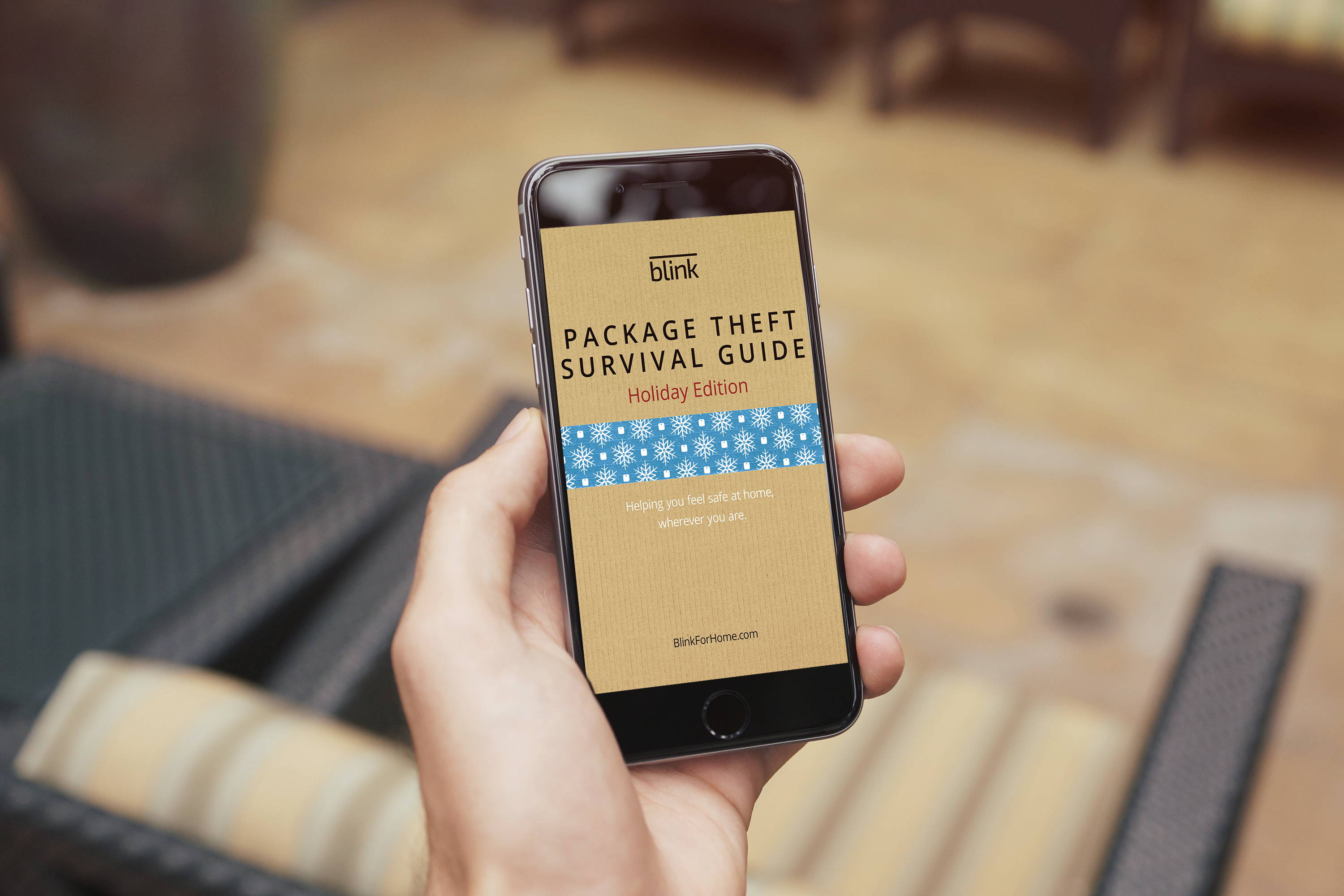 HOW TO PROTECT YOURSELF?
Get the Package Theft Survival Guide!
We have compiled this helpful, free ebook for package protection tips and info on what to do if you become a victim of porch piracy. Enter your email address and we will send you the guide and other helpful tips.
Blink Package Pro tection Video Contest
Submit your video for a chance to win a Blink Video Security System bundle!
Package Theft Posts from Our Blog