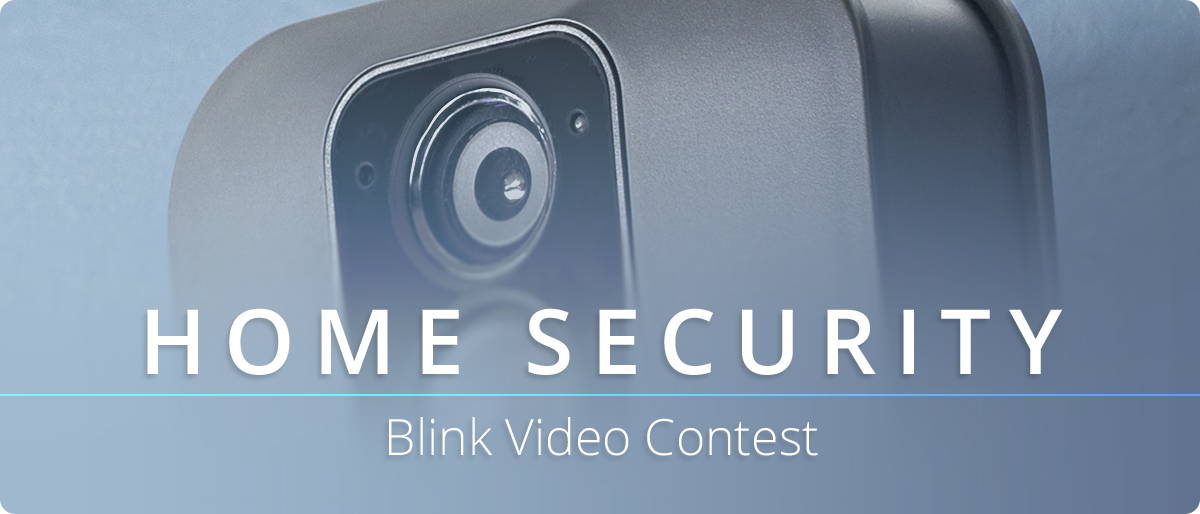 While we all love the funny clips of our pets now and again, Blink is first and foremost a home monitoring system designed to help keep your home safe! We decided to make this month's user video contest all about home safety and security. Knowing that our cameras helped catch another home or car burglar reassures us that we are continuing to serve our customers to the best of our ability. Enter for a chance to win an Add-On Blink XT Camera by sending us any home security videos caught on your Blink camera!
Contest closes 10/08/2018 at 11:59pm after which 1 winner will be chosen no later than one week after contest ends. Click here for the official rules.
If you need help downloading or sharing a clip captured on your Blink Camera, click HERE for step by step insutrctions on how to do so!
Blink - Home Security Video Contest - OFFICIAL RULES
On or before Monday, October 8th at 11:59pm, submit a video clip taken from your Blink camera (the "Submission") to be considered to win one Add-On Blink XT Camera.
All Submissions must be the original creations of the entrants, and by submitting a video, each entrant; (the "Entrant"): (1)grants to Amazon.com, Inc. and Blink, its wholly-owned subsidiary, (together, the "Sponsor"), the worldwide, transferable, non-exclusive, royalty-free, perpetual, irrevocable, and fully sublicensable right to use, reproduce, modify, adapt, publish, translate, create derivative works from (of which such derivatives will be owned by Sponsor), distribute, and display the Submission (including all images, events, and people depicted in the video or described in the written testimonial) throughout the world in any media (whether now known or hereafter devised); and, (2) represents and warrants that Entrant owns or otherwise controls all of the rights to the content within the Submission, that the content in the Submission is accurate, does not violate these Terms and Conditions, will not cause injury to any person or entity, and that Entrant will indemnify Sponsor for all claims resulting from the Submission or any content supplied in the Submission, and that Entrant is the parent or legal guardian of any child who appears or is identifiable in their written testimonial or video. By submitting a photo, video, written testimonial or other depiction of Entrant's child or other legal ward under the age of 18, Entrant consents, by virtue of submitting his/her entry to the contest, to Sponsor's use of the child's name, likeness, photograph or image, whether in writing, audio, and/or video, for any purpose, in any media, without compensation or additional consideration to Entrant. Failure to obtain or provide such consent will disqualify the entry. Sponsor may at any time during the contest request proof of such consent and disqualify any Entry for which such consent cannot be provided. Sponsor may disqualify any entrant whose entry Sponsor determines, in its sole discretion, at any time does not comply with any requirement described in these terms and conditions or the foregoing representations and warranties.
If you are selected as a winner, we will contact you using the information you submit to enter this promotion.
Judging Criteria:
All eligible entries received on or before Monday October 8th at 11:59pm will be judged by a panel of judges utilizing the following criteria:
(a)   Most closely follows the theme
(b)   Captivating
(c)   Has potential to relate to other customers
NO PURCHASE NECESSARY. Must be a legal resident of the 50 United States or D.C., 18 or older. Promotion ends at 11:59pm on October 8th. Limit one entry per person. Amazon reserves the right to modify or cancel this promotion at any time.